Last updated: 21-Sep-2020
ARS Promoters

123 Years of Experience

10 Total Projects

Ongoing Projects
ARS Promoters
(10 projects)
Possession started from: Dec'16
| | | |
| --- | --- | --- |
| Plot | 721 sqft | Sold Out |
| Plot | 780 sqft | Sold Out |
| Plot | 817 sqft | Sold Out |
| Plot | 832 sqft | Sold Out |
| Plot | 837 sqft | Sold Out |
| Plot | 861 sqft | Sold Out |
| Plot | 919 sqft | Sold Out |
| Plot | 920 sqft | Sold Out |
| Plot | 1000 sqft | Sold Out |
| Plot | 1050 sqft | Sold Out |
| Plot | 1080 sqft | Sold Out |
| Plot | 1144 sqft | Sold Out |
| Plot | 1200 sqft | Sold Out |
| Plot | 1225 sqft | Sold Out |
| Plot | 1260 sqft | Sold Out |
+ 13 more configurations
- less configurations
Possession started from: Dec'14
| | | |
| --- | --- | --- |
| Plot | 401 sqft | Sold Out |
| Plot | 600 sqft | Sold Out |
| Plot | 630 sqft | Sold Out |
| Plot | 675 sqft | Sold Out |
| Plot | 725 sqft | Sold Out |
| Plot | 745 sqft | Sold Out |
| Plot | 775 sqft | Sold Out |
| Plot | 860 sqft | Sold Out |
| Plot | 885 sqft | Sold Out |
| Plot | 900 sqft | Sold Out |
| Plot | 932 sqft | Sold Out |
| Plot | 945 sqft | Sold Out |
| Plot | 1095 sqft | Sold Out |
| Plot | 1270 sqft | Sold Out |
| Plot | 1635 sqft | Sold Out |
| Plot | 1680 sqft | Sold Out |
+ 14 more configurations
- less configurations
Possession started from: Jul'15
| | | |
| --- | --- | --- |
| Plot | 330 sqft | Sold Out |
| Plot | 450 sqft | Sold Out |
| Plot | 505 sqft | Sold Out |
| Plot | 507 sqft | Sold Out |
| Plot | 570 sqft | Sold Out |
| Plot | 590 sqft | Sold Out |
| Plot | 600 sqft | Sold Out |
| Plot | 625 sqft | Sold Out |
| Plot | 650 sqft | Sold Out |
| Plot | 832 sqft | Sold Out |
| Plot | 926 sqft | Sold Out |
| Plot | 1250 sqft | Sold Out |
| Plot | 1350 sqft | Sold Out |
| Plot | 1560 sqft | Sold Out |
+ 12 more configurations
- less configurations
Possession started from: Jul'15
| | | |
| --- | --- | --- |
| Plot | 297 sqft | Sold Out |
| Plot | 382 sqft | Sold Out |
| Plot | 507 sqft | Sold Out |
| Plot | 532 sqft | Sold Out |
| Plot | 587 sqft | Sold Out |
| Plot | 600 sqft | Sold Out |
| Plot | 740 sqft | Sold Out |
| Plot | 780 sqft | Sold Out |
| Plot | 800 sqft | Sold Out |
| Plot | 950 sqft | Sold Out |
| Plot | 980 sqft | Sold Out |
| Plot | 1000 sqft | Sold Out |
| Plot | 1105 sqft | Sold Out |
| Plot | 1200 sqft | Sold Out |
+ 12 more configurations
- less configurations
Possession started from: Dec'14
| | | |
| --- | --- | --- |
| Plot | 306 sqft | Sold Out |
| Plot | 340 sqft | Sold Out |
| Plot | 350 sqft | Sold Out |
| Plot | 400 sqft | Sold Out |
| Plot | 465 sqft | Sold Out |
| Plot | 485 sqft | Sold Out |
| Plot | 500 sqft | Sold Out |
| Plot | 520 sqft | Sold Out |
| Plot | 530 sqft | Sold Out |
| Plot | 740 sqft | Sold Out |
| Plot | 800 sqft | Sold Out |
| Plot | 840 sqft | Sold Out |
| Plot | 1162 sqft | Sold Out |
| Plot | 1209 sqft | Sold Out |
| Plot | 1386 sqft | Sold Out |
+ 13 more configurations
- less configurations
Possession started from: Dec'12
| | | |
| --- | --- | --- |
| Plot | 322 sqft | Sold Out |
| Plot | 418 sqft | Sold Out |
| Plot | 587 sqft | Sold Out |
| Plot | 588 sqft | Sold Out |
| Plot | 691 sqft | Sold Out |
| Plot | 753 sqft | Sold Out |
| Plot | 875 sqft | Sold Out |
| Plot | 950 sqft | Sold Out |
| Plot | 960 sqft | Sold Out |
| Plot | 1154 sqft | Sold Out |
| Plot | 1200 sqft | Sold Out |
| Plot | 1282 sqft | Sold Out |
| Plot | 1320 sqft | Sold Out |
| Plot | 1471 sqft | Sold Out |
| Plot | 1550 sqft | Sold Out |
+ 13 more configurations
- less configurations
Possession started from: Sep'16
| | | |
| --- | --- | --- |
| Plot | 417 sqft | Sold Out |
| Plot | 600 sqft | Sold Out |
| Plot | 610 sqft | Sold Out |
| Plot | 615 sqft | Sold Out |
| Plot | 657 sqft | Sold Out |
| Plot | 662 sqft | Sold Out |
| Plot | 700 sqft | Sold Out |
| Plot | 710 sqft | Sold Out |
| Plot | 732 sqft | Sold Out |
| Plot | 903 sqft | Sold Out |
| Plot | 1042 sqft | Sold Out |
| Plot | 1050 sqft | Sold Out |
| Plot | 1057 sqft | Sold Out |
| Plot | 1200 sqft | Sold Out |
| Plot | 2023 sqft | Sold Out |
+ 13 more configurations
- less configurations
Possession started from: Sep'14
| | | |
| --- | --- | --- |
| Plot | 600 sqft | Sold Out |
| Plot | 800 sqft | Sold Out |
| Plot | 1050 sqft | Sold Out |
| Plot | 1540 sqft | Sold Out |
+ 2 more configurations
- less configurations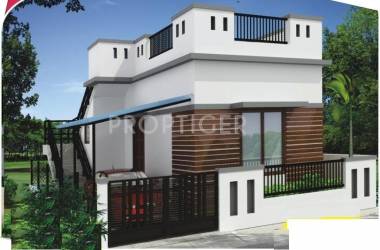 Possession started from: Dec'14
| | | |
| --- | --- | --- |
| Plot | 742 sqft | Sold Out |
| Plot | 790 sqft | Sold Out |
| Plot | 850 sqft | Sold Out |
| Plot | 950 sqft | Sold Out |
| Plot | 1000 sqft | Sold Out |
| Plot | 1145 sqft | Sold Out |
| Plot | 1200 sqft | Sold Out |
| Plot | 1282 sqft | Sold Out |
+ 6 more configurations
- less configurations
Possession started from: Jul'14
ARS Promoters is a reputed real estate organization that is managed by technical experts, businessmen and professionals. ARS Promoters has 18 years of experience in the industry and has experienced directors and promoters leading it from the front. The company has successfully developed several projects in South India with special focus on Chennai. The list of property by ARS Promoters includes luxury residential apartments, premium luxury villas and branded villas, in addition to several projec... more
ARS Promoters is a reputed real estate organization that is managed by technical experts, businessmen and professionals. ARS Promoters has 18 years of experience in the industry and has experienced directors and promoters leading it from the front. The company has successfully developed several projects in South India with special focus on Chennai.
The list of property by ARS Promoters includes luxury residential apartments, premium luxury villas and branded villas, in addition to several projects for both high and middle income groups, including affordable residential complexes and multistoried buildings.
Unique Selling Point:
The company is focused on ensuring supreme quality to customers. The company also offers several home loan guarantee benefits and other value-added services for building, repairing, adapting and retaining homes for personal use. The company is known for customer centricity, quality, timely delivery and integrity. The company offers value propositions for every customer segment.
Landmark Projects:
Sri Mahalakshmi Nagar is a landmark project developed by the company at Madurantakam in Chennai and comes with residential plots for buyers sized between 742 and 1,282 sq ft. The project consists of 91 units and offers several amenities to residents, including 24x7 security services and power backup provisions. The project is well-linked to several areas in Chennai and lies around 77.9 kilometres away from the city centre. Road and railway networks are easily accessible from the project along with all necessary social amenities.
Sathiya Avenue is another landmark project offering residential plots sized between 800 and 1,200 sq ft to buyers. The project consists of 159 units and comes with several amenities for residents, including intercom facilities, soothing natural environments, a garden and more. The project is located at Chengalpattu and lies close to several educational institutions, hospitals, restaurants and public transport facilities.
Type/Category of Projects:
The company develops projects for both middle and high income groups, with a view towards being a value provider for all sections of home buyers.
less