Last updated: 27-Aug-2020
Baskar Realtors

25 Years of Experience

7 Total Projects

Ongoing Projects
Baskar Realtors
(7 projects)
Possession started from: Apr'14
| | | |
| --- | --- | --- |
| Plot | 100 sqft | Sold Out |
| Plot | 159 sqft | Sold Out |
| Plot | 200 sqft | Sold Out |
| Plot | 300 sqft | Sold Out |
| Plot | 480 sqft | Sold Out |
| Plot | 600 sqft | Sold Out |
| Plot | 900 sqft | Sold Out |
| Plot | 1800 sqft | Sold Out |
| Plot | 2100 sqft | Sold Out |
| Plot | 2120 sqft | Sold Out |
| Plot | 2260 sqft | Sold Out |
| Plot | 2275 sqft | Sold Out |
| Plot | 2350 sqft | Sold Out |
| Plot | 2360 sqft | Sold Out |
| Plot | 2387 sqft | Sold Out |
+ 13 more configurations
- less configurations
Possession started from: Aug'15
| | | |
| --- | --- | --- |
| Plot | 1637 sqft | Sold Out |
| Plot | 1650 sqft | Sold Out |
| Plot | 1692 sqft | Sold Out |
| Plot | 1749 sqft | Sold Out |
| Plot | 1802 sqft | Sold Out |
| Plot | 1965 sqft | Sold Out |
| Plot | 2035 sqft | Sold Out |
| Plot | 2093 sqft | Sold Out |
| Plot | 2231 sqft | Sold Out |
+ 7 more configurations
- less configurations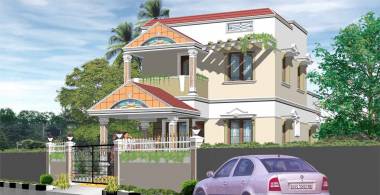 Possession started from: Oct'15
Possession started from: Dec'14
| | | |
| --- | --- | --- |
| Plot | 600 sqft | Sold Out |
| Plot | 630 sqft | Sold Out |
| Plot | 1590 sqft | Sold Out |
| Plot | 1624 sqft | Sold Out |
| Plot | 1703 sqft | Sold Out |
| Plot | 1712 sqft | Sold Out |
| Plot | 1781 sqft | Sold Out |
| Plot | 1800 sqft | Sold Out |
| Plot | 1868 sqft | Sold Out |
| Plot | 2014 sqft | Sold Out |
| Plot | 2171 sqft | Sold Out |
| Plot | 2329 sqft | Sold Out |
| Plot | 2644 sqft | Sold Out |
| Plot | 3970 sqft | Sold Out |
| Plot | 4200 sqft | Sold Out |
+ 13 more configurations
- less configurations
Possession started from: Dec'12
| | | |
| --- | --- | --- |
| Plot | 565 sqft | Sold Out |
| Plot | 895 sqft | Sold Out |
| Plot | 965 sqft | Sold Out |
| Plot | 1354 sqft | Sold Out |
| Plot | 1500 sqft | Sold Out |
| Plot | 1694 sqft | Sold Out |
| Plot | 1795 sqft | Sold Out |
| Plot | 1800 sqft | Sold Out |
| Plot | 1834 sqft | Sold Out |
| Plot | 1871 sqft | Sold Out |
| Plot | 2087 sqft | Sold Out |
| Plot | 2363 sqft | Sold Out |
| Plot | 2369 sqft | Sold Out |
| Plot | 2381 sqft | Sold Out |
+ 12 more configurations
- less configurations
Possession started from: Dec'07
| | | |
| --- | --- | --- |
| Plot | 1450 sqft | Sold Out |
| Plot | 1500 sqft | Sold Out |
| Plot | 1575 sqft | Sold Out |
| Plot | 1662 sqft | Sold Out |
| Plot | 1787 sqft | Sold Out |
| Plot | 1815 sqft | Sold Out |
| Plot | 1838 sqft | Sold Out |
| Plot | 1890 sqft | Sold Out |
| Plot | 2013 sqft | Sold Out |
| Plot | 2100 sqft | Sold Out |
| Plot | 2173 sqft | Sold Out |
| Plot | 2234 sqft | Sold Out |
| Plot | 2295 sqft | Sold Out |
| Plot | 3272 sqft | Sold Out |
| Plot | 4698 sqft | Sold Out |
+ 13 more configurations
- less configurations
Baskar Realtors An Overview Since its inception in 1997, Baskar Realtors has been developing residential properties and involved in selling plots. With 20 years of experience and eight completed projects, it is one of the leading land and residential property developers in Chennai offering its clients commercial and residential properties built with precision and care. Unique Selling Point The company always appoints credible architects for the construction of its projects. Baskar Realtors Apart... more
Baskar Realtors
An Overview
Since its inception in 1997, Baskar Realtors has been developing residential properties and involved in selling plots. With 20 years of experience and eight completed projects, it is one of the leading land and residential property developers in Chennai offering its clients commercial and residential properties built with precision and care.
Unique Selling Point
The company always appoints credible architects for the construction of its projects. Baskar Realtors Apartments and other commercial properties are built with efficient construction management systems. The group is also renowned due its quality construction and on-time delivery of its projects.
Landmark Projects
Shri Balaji Nagar is one of the Baskar Realtors completed projects which is located at Acharapakkam, Chennai. It offers plots with size ranging from 565 sq ft to 2,381 sq ft. The project has a railway station, city schools, hospitals and shopping areas in its proximity. The project offers various amenities such as a rainwater harvesting facility, a water storage facility, a gated community, a round-the-clock security provision, etc.
Another name in the list of Baskar Realtors completed projects is Sri Adinath Residency. Located at Chengalpattu in Chennai, the project offers plots with size ranging from 1,450 sq ft to 4,698 sq ft. A water storage facility, a rainwater harvesting facility, a 24x7 security provision, etc. are some of the amenities offered by the project.
Some of the other completed projects of the group are Pushpathandha Nagar Extension, Kunthanathar Nagar Extension III, Sri Mahavir Nagar, Jina Kanchi Nagar and Subrabhath Nagar.
less