Last updated: 28-Oct-2022
Fortune Infra Developers

123 Years of Experience

34 Total Projects

12 Ongoing Projects
Fortune Infra Developers
(34 projects)
Possession starts from: Sep'23
| | | |
| --- | --- | --- |
| Plot | 1638 sqft | On Request |
| Plot | 1917 sqft | On Request |
| Plot | 1926 sqft | On Request |
| Plot | 2151 sqft | On Request |
| Plot | 2205 sqft | On Request |
| Plot | 2376 sqft | On Request |
| Plot | 2385 sqft | On Request |
| Plot | 2403 sqft | On Request |
| Plot | 2601 sqft | On Request |
| Plot | 2700 sqft | On Request |
| Plot | 2772 sqft | On Request |
| Plot | 2871 sqft | On Request |
| Plot | 2997 sqft | On Request |
| Plot | 3150 sqft | On Request |
| Plot | 3303 sqft | On Request |
| Plot | 3420 sqft | On Request |
| Plot | 3438 sqft | On Request |
| Plot | 3726 sqft | On Request |
| Plot | 4005 sqft | On Request |
| Plot | 6840 sqft | On Request |
+ 18 more configurations
- less configurations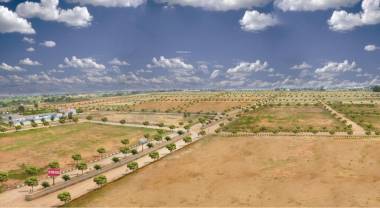 Possession starts from: Aug'24
| | | |
| --- | --- | --- |
| Plot | 1764 sqft | On Request |
| Plot | 2025 sqft | On Request |
| Plot | 2403 sqft | On Request |
| Plot | 2431 sqft | On Request |
| Plot | 2538 sqft | On Request |
| Plot | 2601 sqft | On Request |
| Plot | 2736 sqft | On Request |
| Plot | 2925 sqft | On Request |
| Plot | 3015 sqft | On Request |
| Plot | 3177 sqft | On Request |
| Plot | 3240 sqft | On Request |
| Plot | 3816 sqft | On Request |
| Plot | 4486 sqft | On Request |
+ 11 more configurations
- less configurations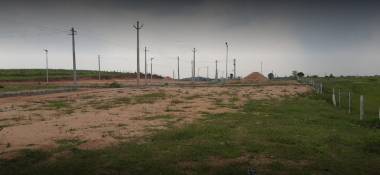 Possession starts from: Jul'24
| | | |
| --- | --- | --- |
| Plot | 1323 sqft | On Request |
| Plot | 1377 sqft | On Request |
| Plot | 1836 sqft | On Request |
| Plot | 1998 sqft | On Request |
| Plot | 2018 sqft | On Request |
| Plot | 2403 sqft | On Request |
| Plot | 2700 sqft | On Request |
+ 5 more configurations
- less configurations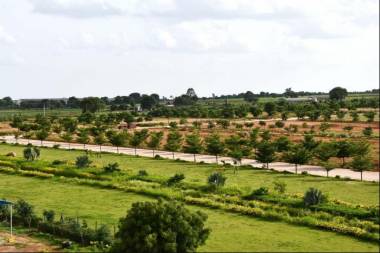 Possession starts from: Jun'23
| | | |
| --- | --- | --- |
| Plot | 1521 sqft | On Request |
| Plot | 1602 sqft | On Request |
| Plot | 1647 sqft | On Request |
| Plot | 1665 sqft | On Request |
| Plot | 1755 sqft | On Request |
| Plot | 1800 sqft | On Request |
| Plot | 1836 sqft | On Request |
| Plot | 1962 sqft | On Request |
| Plot | 1998 sqft | On Request |
| Plot | 2025 sqft | On Request |
| Plot | 2061 sqft | On Request |
| Plot | 2106 sqft | On Request |
| Plot | 2169 sqft | On Request |
| Plot | 3240 sqft | On Request |
| Plot | 4878 sqft | On Request |
+ 13 more configurations
- less configurations
Possession starts from: May'24
| | | |
| --- | --- | --- |
| Plot | 1800 sqft | On Request |
| Plot | 2403 sqft | On Request |
| Plot | 2700 sqft | On Request |
| Plot | 2799 sqft | On Request |
| Plot | 2907 sqft | On Request |
| Plot | 3069 sqft | On Request |
| Plot | 3195 sqft | On Request |
| Plot | 3276 sqft | On Request |
| Plot | 3384 sqft | On Request |
| Plot | 3789 sqft | On Request |
| Plot | 4275 sqft | On Request |
| Plot | 4527 sqft | On Request |
| Plot | 4608 sqft | On Request |
| Plot | 4689 sqft | On Request |
| Plot | 4725 sqft | On Request |
| Plot | 4842 sqft | On Request |
| Plot | 4986 sqft | On Request |
| Plot | 5229 sqft | On Request |
| Plot | 5256 sqft | On Request |
| Plot | 5481 sqft | On Request |
+ 18 more configurations
- less configurations
Possession started from: Sep'21
| | | |
| --- | --- | --- |
| Plot | 2282 sqft | Sold Out |
| Plot | 2400 sqft | Sold Out |
| Plot | 2702 sqft | Sold Out |
| Plot | 3046 sqft | Sold Out |
| Plot | 3541 sqft | Sold Out |
| Plot | 3649 sqft | Sold Out |
| Plot | 3940 sqft | Sold Out |
| Plot | 4187 sqft | Sold Out |
| Plot | 4230 sqft | Sold Out |
| Plot | 4596 sqft | Sold Out |
| Plot | 4790 sqft | Sold Out |
| Plot | 5167 sqft | Sold Out |
| Plot | 5759 sqft | Sold Out |
| Plot | 6157 sqft | Sold Out |
| Plot | 6835 sqft | Sold Out |
+ 13 more configurations
- less configurations
Possession starts from: Apr'24
| | | |
| --- | --- | --- |
| Plot | 1197 sqft | On Request |
| Plot | 1251 sqft | On Request |
| Plot | 1287 sqft | On Request |
| Plot | 1314 sqft | On Request |
| Plot | 1332 sqft | On Request |
| Plot | 1386 sqft | On Request |
| Plot | 1431 sqft | On Request |
| Plot | 1440 sqft | On Request |
| Plot | 1449 sqft | On Request |
| Plot | 1485 sqft | On Request |
| Plot | 1539 sqft | On Request |
| Plot | 1647 sqft | On Request |
| Plot | 1998 sqft | On Request |
| Plot | 2412 sqft | On Request |
| Plot | 2493 sqft | On Request |
| Plot | 2610 sqft | On Request |
| Plot | 2853 sqft | On Request |
| Plot | 3087 sqft | On Request |
| Plot | 3285 sqft | On Request |
| Plot | 3303 sqft | On Request |
+ 18 more configurations
- less configurations
Possession started from: Jul'22
| | | |
| --- | --- | --- |
| Plot | 1744 sqft | On Request |
| Plot | 1755 sqft | On Request |
| Plot | 1787 sqft | On Request |
| Plot | 1798 sqft | On Request |
| Plot | 1981 sqft | On Request |
| Plot | 2002 sqft | On Request |
| Plot | 2207 sqft | On Request |
| Plot | 2368 sqft | On Request |
| Plot | 2400 sqft | On Request |
| Plot | 2637 sqft | On Request |
| Plot | 2788 sqft | On Request |
| Plot | 2820 sqft | On Request |
| Plot | 2906 sqft | On Request |
| Plot | 2928 sqft | On Request |
| Plot | 2971 sqft | On Request |
| Plot | 3175 sqft | On Request |
| Plot | 3261 sqft | On Request |
| Plot | 3315 sqft | On Request |
| Plot | 3455 sqft | On Request |
| Plot | 4123 sqft | On Request |
+ 18 more configurations
- less configurations
Possession started from: Jan'22
| | | |
| --- | --- | --- |
| Plot | 141 sqft | Sold Out |
| Plot | 187 sqft | Sold Out |
| Plot | 191 sqft | Sold Out |
| Plot | 202 sqft | Sold Out |
| Plot | 204 sqft | Sold Out |
| Plot | 207 sqft | Sold Out |
| Plot | 210 sqft | Sold Out |
| Plot | 222 sqft | Sold Out |
| Plot | 223 sqft | Sold Out |
| Plot | 272 sqft | Sold Out |
| Plot | 287 sqft | Sold Out |
| Plot | 313 sqft | Sold Out |
| Plot | 352 sqft | Sold Out |
| Plot | 365 sqft | Sold Out |
| Plot | 398 sqft | Sold Out |
+ 13 more configurations
- less configurations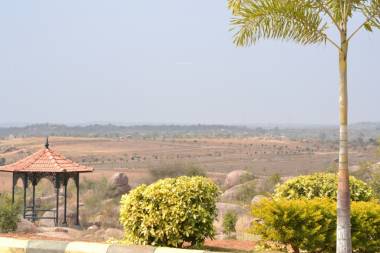 Possession started from: Feb'22
| | | |
| --- | --- | --- |
| Plot | 1744 sqft | Sold Out |
| Plot | 1798 sqft | Sold Out |
| Plot | 1819 sqft | Sold Out |
| Plot | 1830 sqft | Sold Out |
| Plot | 1841 sqft | Sold Out |
| Plot | 1873 sqft | Sold Out |
| Plot | 1884 sqft | Sold Out |
| Plot | 1938 sqft | Sold Out |
| Plot | 2077 sqft | Sold Out |
| Plot | 2120 sqft | Sold Out |
| Plot | 2131 sqft | Sold Out |
| Plot | 2207 sqft | Sold Out |
| Plot | 2239 sqft | Sold Out |
| Plot | 2271 sqft | Sold Out |
| Plot | 2400 sqft | Sold Out |
| Plot | 2433 sqft | Sold Out |
| Plot | 2777 sqft | Sold Out |
| Plot | 3057 sqft | Sold Out |
+ 16 more configurations
- less configurations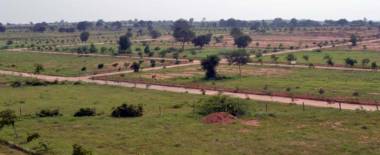 Possession started from: Nov'20
| | | |
| --- | --- | --- |
| Plot | 2185 sqft | Sold Out |
| Plot | 2217 sqft | Sold Out |
| Plot | 2260 sqft | Sold Out |
| Plot | 2379 sqft | Sold Out |
| Plot | 2594 sqft | Sold Out |
| Plot | 3003 sqft | Sold Out |
+ 4 more configurations
- less configurations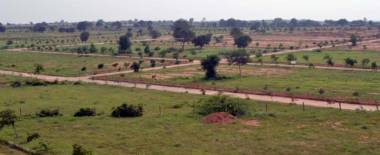 | | | |
| --- | --- | --- |
| Plot | 1798 sqft | On Request |
| Plot | 2336 sqft | On Request |
| Plot | 2390 sqft | On Request |
| Plot | 2422 sqft | On Request |
| Plot | 2616 sqft | On Request |
| Plot | 2680 sqft | On Request |
| Plot | 2702 sqft | On Request |
| Plot | 3046 sqft | On Request |
| Plot | 3100 sqft | On Request |
| Plot | 3358 sqft | On Request |
| Plot | 3832 sqft | On Request |
| Plot | 3972 sqft | On Request |
| Plot | 4144 sqft | On Request |
| Plot | 4230 sqft | On Request |
| Plot | 4941 sqft | On Request |
+ 13 more configurations
- less configurations
| | | |
| --- | --- | --- |
| Plot | 1800 sqft | On Request |
| Plot | 2403 sqft | On Request |
| Plot | 2654 sqft | On Request |
| Plot | 2700 sqft | On Request |
| Plot | 2807 sqft | On Request |
| Plot | 2960 sqft | On Request |
| Plot | 3060 sqft | On Request |
| Plot | 3168 sqft | On Request |
| Plot | 3900 sqft | On Request |
| Plot | 3972 sqft | On Request |
| Plot | 4031 sqft | On Request |
| Plot | 4491 sqft | On Request |
| Plot | 4553 sqft | On Request |
| Plot | 5354 sqft | On Request |
| Plot | 5444 sqft | On Request |
+ 13 more configurations
- less configurations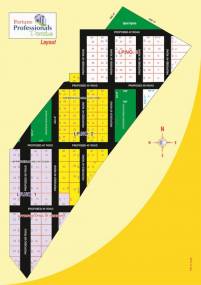 Possession started from: Aug'21
| | | |
| --- | --- | --- |
| Plot | 2228 sqft | Sold Out |
| Plot | 2282 sqft | Sold Out |
| Plot | 2336 sqft | Sold Out |
| Plot | 2390 sqft | Sold Out |
| Plot | 2400 sqft | Sold Out |
| Plot | 2443 sqft | Sold Out |
| Plot | 2659 sqft | Sold Out |
| Plot | 2680 sqft | Sold Out |
| Plot | 2702 sqft | Sold Out |
| Plot | 2788 sqft | Sold Out |
| Plot | 2992 sqft | Sold Out |
| Plot | 3617 sqft | Sold Out |
| Plot | 3897 sqft | Sold Out |
| Plot | 3907 sqft | Sold Out |
| Plot | 3983 sqft | Sold Out |
| Plot | 4036 sqft | Sold Out |
| Plot | 4112 sqft | Sold Out |
| Plot | 4801 sqft | Sold Out |
| Plot | 5167 sqft | Sold Out |
| Plot | 5231 sqft | Sold Out |
+ 18 more configurations
- less configurations
Fortune Infra Developers is a reputed real estate organization spearheaded by its Chairman and Managing Director, Mr. B. Seshagiri Rao. Fortune Infra Developers is characterized by a quest for excellence and believes in business ethics and professionalism. The portfolio of property by Fortune Infra Developers includes several landmark residential projects like the integrated township called Butterfly City and institutional projects like the Butterfly School. The company is known for offering top... more
Fortune Infra Developers is a reputed real estate organization spearheaded by its Chairman and Managing Director, Mr. B. Seshagiri Rao. Fortune Infra Developers is characterized by a quest for excellence and believes in business ethics and professionalism. The portfolio of property by Fortune Infra Developers includes several landmark residential projects like the integrated township called Butterfly City and institutional projects like the Butterfly School. The company is known for offering top-class facilities across projects.
Unique Selling Point:
The company strives to deliver quality projects in a timely manner. The company has a no-compromise policy on maintaining quality and its key USPs includes continual accountability, creativity, timely delivery, innovation, business ethics and building long-lasting customer relationships. The company fuses building technologies and processes with natural environments and surroundings. Strategic planning and seamless execution are key attributes of the company.
Landmark Projects:
NRI Township is a landmark project developed by the company at Kadthal in Hyderabad and comes with 1,450 plots for buyers. Average plot sizes range between 1,800 and 4,500 sq ft, while the project spreads over an area of 150 acres. Key amenities offered to residents at this project include a gymnasium, landscaped gardens, a swimming pool, indoor game facilities, playing zones for children, a club house, security services and more.
Butterfly City is another landmark project developed by the company at Kadthal. This project comes with plots sized between 2,403 and 9,000 sq ft for buyers. The project consists of 516 units and spreads over an area of 100 acres. This is a unique township with premium amenities and a lovely living ambience. Nature friendliness and luxury are two key attributes of this innovative project.
less