Last updated: 13-May-2022
Garnet Construction

26 Years of Experience

5 Total Projects

5 Ongoing Projects
Garnet Construction
(5 projects)
Possession starts from: Jun'25
Possession started from: Dec'21
Possession starts from: Jun'22
| | | |
| --- | --- | --- |
| Plot | 2260 sqft | Sold Out |
| Plot | 2430 sqft | Sold Out |
| Plot | 2486 sqft | Sold Out |
| Plot | 2513 sqft | Sold Out |
| Plot | 2692 sqft | Sold Out |
| Plot | 2785 sqft | Sold Out |
| Plot | 2906 sqft | Sold Out |
| Plot | 3035 sqft | Sold Out |
| Plot | 3165 sqft | Sold Out |
| Plot | 3261 sqft | Sold Out |
| Plot | 3282 sqft | Sold Out |
| Plot | 3294 sqft | Sold Out |
| Plot | 3348 sqft | Sold Out |
| Plot | 3361 sqft | Sold Out |
| Plot | 3364 sqft | Sold Out |
| Plot | 3463 sqft | Sold Out |
| Plot | 3566 sqft | Sold Out |
| Plot | 3568 sqft | Sold Out |
| Plot | 3586 sqft | Sold Out |
| Plot | 3767 sqft | Sold Out |
| Plot | 3778 sqft | Sold Out |
| Plot | 3809 sqft | Sold Out |
| Plot | 3843 sqft | Sold Out |
| Plot | 3857 sqft | Sold Out |
| Plot | 3993 sqft | Sold Out |
| Plot | 4069 sqft | Sold Out |
| Plot | 4117 sqft | Sold Out |
| Plot | 4175 sqft | Sold Out |
| Plot | 4214 sqft | Sold Out |
| Plot | 4287 sqft | Sold Out |
| Plot | 4370 sqft | Sold Out |
| Plot | 4421 sqft | Sold Out |
| Plot | 4440 sqft | Sold Out |
| Plot | 4446 sqft | Sold Out |
| Plot | 4525 sqft | Sold Out |
| Plot | 5118 sqft | Sold Out |
| Plot | 6405 sqft | Sold Out |
+ 35 more configurations
- less configurations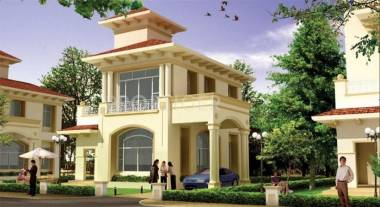 Possession started from: Aug'13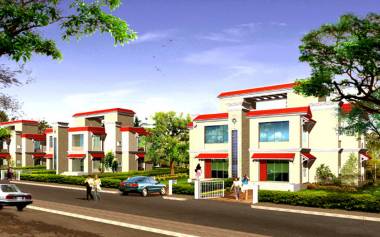 Possession started from: Dec'13
Garnet Construction Limited is a real estate company that is known for quality performance and client satisfaction. With an experience of over two decades, the company develops affordable projects for both institutional and individual buyers and believes in an on-time delivery. The portfolio of property by Garnet Construction encompasses several commercial, residential and industrial projects, spread over a whopping 600 acres of land. The company was initially setup to develop, manage and lease ... more
Garnet Construction Limited is a real estate company that is known for quality performance and client satisfaction. With an experience of over two decades, the company develops affordable projects for both institutional and individual buyers and believes in an on-time delivery. The portfolio of property by Garnet Construction encompasses several commercial, residential and industrial projects, spread over a whopping 600 acres of land. The company was initially setup to develop, manage and lease industrial sheds and plots. However, the company is now operating in segments such as open plots and bungalows apart from apartments and commercial structures.
The company is a pioneer in the Mumbai real estate market, with projects like the Garnet Paladium commercial complex at Goregaon and Magic Heaven residential project near the Mumbai-Pune Expressway at Khopoli. The company is spearheaded by its Promoter Director, Mr. Kishan Kumar Kedia who is assisted by his sons.
Unique Selling Point:
The USPs of the company include timely project delivery, sizeable industry experience, diverse project offerings, emphasis on customer satisfaction and top-notch quality. The company has always believed in design excellence, unmatched quality and ethical business principles as key guidelines for doing business in this industry. The company aims at surpassing client expectations with a view towards providing landmark spaces that facilitate better living with ease. The company has a team of skilled professionals, who ensure smooth and timely completion of projects.
Landmark Projects:
Brilliante is the first-ever sky health residence project at Panvel in Mumbai. The project offers uniquely designed apartments to buyers that are sized between 741 and 1,053 sq ft on an average and consists of 525 units. The project offers fitness facilities on its 41st floor, including a sky jogging track, a sky gymnasium, a sky meditation centre, a sky lounge and a swimming pool. There are several other amenities at this project.
Eclore is a pioneering bungalow project at Khalapur in Mumbai. The project offers premium villas to buyers that are sized between 2,000 and 2,200 sq ft on an average. The project consists of 300 units and spreads over an area of 300 acres. The project lies close to several areas such as Bandra West, Powai, Wadala, Karjat and Mazagaon. The Imagica theme park lies near the project along with the upcoming new international airport.
less