Last updated: 03-Jul-2015
Gracelands

123 Years of Experience

65 Total Projects

2 Ongoing Projects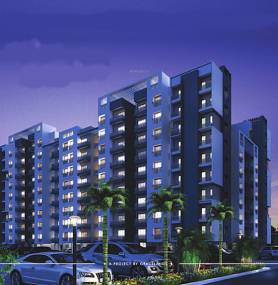 Possession starts from: Sep'22
| | | |
| --- | --- | --- |
| Plot | 932 sqft | On Request |
| Plot | 960 sqft | On Request |
| Plot | 983 sqft | On Request |
| Plot | 987 sqft | On Request |
| Plot | 1058 sqft | On Request |
+ 3 more configurations
- less configurations
Possession started from: Mar'09
| | | |
| --- | --- | --- |
| Plot | 1822 sqft | Sold Out |
| Plot | 1937 sqft | Sold Out |
| Plot | 2192 sqft | Sold Out |
| Plot | 4082 sqft | Sold Out |
| Plot | 4183 sqft | Sold Out |
+ 3 more configurations
- less configurations
Possession started from: Jan'09
| | | |
| --- | --- | --- |
| Plot | 1937 sqft | Sold Out |
| Plot | 2529 sqft | Sold Out |
| Plot | 3423 sqft | Sold Out |
| Plot | 4147 sqft | Sold Out |
| Plot | 4912 sqft | Sold Out |
+ 3 more configurations
- less configurations
Possession started from: Jan'11
| | | |
| --- | --- | --- |
| Plot | 1507 sqft | Sold Out |
| Plot | 1619 sqft | Sold Out |
| Plot | 1686 sqft | Sold Out |
| Plot | 1722 sqft | Sold Out |
| Plot | 1870 sqft | Sold Out |
| Plot | 1972 sqft | Sold Out |
| Plot | 3693 sqft | Sold Out |
| Plot | 3928 sqft | Sold Out |
+ 6 more configurations
- less configurations
Possession started from: Jan'12
| | | |
| --- | --- | --- |
| Plot | 1363 sqft | Sold Out |
| Plot | 1493 sqft | Sold Out |
| Plot | 1590 sqft | Sold Out |
| Plot | 2053 sqft | Sold Out |
| Plot | 2194 sqft | Sold Out |
| Plot | 3450 sqft | Sold Out |
| Plot | 3533 sqft | Sold Out |
| Plot | 3640 sqft | Sold Out |
| Plot | 3993 sqft | Sold Out |
+ 7 more configurations
- less configurations
Possession started from: Jan'12
| | | |
| --- | --- | --- |
| Plot | 2198 sqft | Sold Out |
| Plot | 2368 sqft | Sold Out |
| Plot | 2487 sqft | Sold Out |
| Plot | 2705 sqft | Sold Out |
| Plot | 2868 sqft | Sold Out |
| Plot | 2978 sqft | Sold Out |
| Plot | 3330 sqft | Sold Out |
| Plot | 3504 sqft | Sold Out |
| Plot | 3627 sqft | Sold Out |
+ 7 more configurations
- less configurations
Possession started from: Mar'09
| | | |
| --- | --- | --- |
| Plot | 1776 sqft | Sold Out |
| Plot | 1864 sqft | Sold Out |
| Plot | 1985 sqft | Sold Out |
| Plot | 2583 sqft | Sold Out |
| Plot | 2705 sqft | Sold Out |
| Plot | 2820 sqft | Sold Out |
| Plot | 4004 sqft | Sold Out |
| Plot | 5263 sqft | Sold Out |
| Plot | 6224 sqft | Sold Out |
+ 7 more configurations
- less configurations
Possession started from: Mar'10
| | | |
| --- | --- | --- |
| Plot | 1722 sqft | Sold Out |
| Plot | 1937 sqft | Sold Out |
| Plot | 2217 sqft | Sold Out |
| Plot | 2494 sqft | Sold Out |
| Plot | 2914 sqft | Sold Out |
| Plot | 3061 sqft | Sold Out |
| Plot | 3640 sqft | Sold Out |
| Plot | 5812 sqft | Sold Out |
| Plot | 7552 sqft | Sold Out |
| Plot | 8083 sqft | Sold Out |
+ 8 more configurations
- less configurations
Possession started from: Mar'09
| | | |
| --- | --- | --- |
| Plot | 2583 sqft | Sold Out |
| Plot | 2756 sqft | Sold Out |
| Plot | 2815 sqft | Sold Out |
| Plot | 2995 sqft | Sold Out |
| Plot | 3865 sqft | Sold Out |
| Plot | 4351 sqft | Sold Out |
| Plot | 4707 sqft | Sold Out |
| Plot | 5035 sqft | Sold Out |
| Plot | 5371 sqft | Sold Out |
| Plot | 6684 sqft | Sold Out |
+ 8 more configurations
- less configurations
Possession started from: Mar'09
| | | |
| --- | --- | --- |
| Plot | 2938 sqft | Sold Out |
| Plot | 3013 sqft | Sold Out |
| Plot | 3257 sqft | Sold Out |
| Plot | 4283 sqft | Sold Out |
| Plot | 5398 sqft | Sold Out |
| Plot | 5433 sqft | Sold Out |
| Plot | 5610 sqft | Sold Out |
| Plot | 6377 sqft | Sold Out |
+ 6 more configurations
- less configurations
Possession started from: Feb'03
| | | |
| --- | --- | --- |
| Plot | 1089 sqft | Sold Out |
| Plot | 1130 sqft | Sold Out |
| Plot | 1280 sqft | Sold Out |
| Plot | 1533 sqft | Sold Out |
| Plot | 4902 sqft | Sold Out |
| Plot | 5037 sqft | Sold Out |
| Plot | 5312 sqft | Sold Out |
+ 5 more configurations
- less configurations
Possession started from: Jan'11
| | | |
| --- | --- | --- |
| Plot | 1776 sqft | Sold Out |
| Plot | 1894 sqft | Sold Out |
| Plot | 2111 sqft | Sold Out |
| Plot | 2647 sqft | Sold Out |
| Plot | 3342 sqft | Sold Out |
| Plot | 3906 sqft | Sold Out |
| Plot | 3928 sqft | Sold Out |
| Plot | 4737 sqft | Sold Out |
+ 6 more configurations
- less configurations
Possession started from: Mar'08
| | | |
| --- | --- | --- |
| Plot | 1485 sqft | Sold Out |
| Plot | 1550 sqft | Sold Out |
| Plot | 1593 sqft | Sold Out |
| Plot | 1664 sqft | Sold Out |
| Plot | 1757 sqft | Sold Out |
| Plot | 1879 sqft | Sold Out |
| Plot | 1953 sqft | Sold Out |
| Plot | 2027 sqft | Sold Out |
| Plot | 2389 sqft | Sold Out |
| Plot | 2448 sqft | Sold Out |
| Plot | 2744 sqft | Sold Out |
| Plot | 2825 sqft | Sold Out |
| Plot | 2977 sqft | Sold Out |
+ 11 more configurations
- less configurations
Possession started from: Mar'08
| | | |
| --- | --- | --- |
| Plot | 1202 sqft | Sold Out |
| Plot | 1329 sqft | Sold Out |
| Plot | 1596 sqft | Sold Out |
| Plot | 1686 sqft | Sold Out |
| Plot | 1795 sqft | Sold Out |
| Plot | 1936 sqft | Sold Out |
| Plot | 2169 sqft | Sold Out |
| Plot | 2277 sqft | Sold Out |
| Plot | 2368 sqft | Sold Out |
| Plot | 2448 sqft | Sold Out |
| Plot | 2657 sqft | Sold Out |
| Plot | 3196 sqft | Sold Out |
| Plot | 3875 sqft | Sold Out |
+ 11 more configurations
- less configurations
Gracelands or Grace Realities Pvt. Ltd. is the part of Grace Corporation. It is a prominent name in real estates in Nagpur. More than 38 real estate projects have been developed by Gracelands. It has more than 4000 satisfied customers across the globe. Gracelands is an ISO 9001-2001 certified company, which also caters to international customers. Apart from being based in Nagpur, it also has residential properties developed in Pune and Thane. Gracelands has 53 residential properties to its credi... more
Gracelands or Grace Realities Pvt. Ltd. is the part of Grace Corporation. It is a prominent name in real estates in Nagpur. More than 38 real estate projects have been developed by Gracelands. It has more than 4000 satisfied customers across the globe. Gracelands is an ISO 9001-2001 certified company, which also caters to international customers. Apart from being based in Nagpur, it also has residential properties developed in Pune and Thane. Gracelands has 53 residential properties to its credit, in mere two years.
Unique Selling Point
The USP of the Gracelands is the fast and transparent process. The registry of the residential properties is done within three months and the mutation of the papers id done within two months. The legal and other essential formalities are
Landmark Project
In the residential segment, the developer has developed Gracelands apartments, Gracelands villas, Gracelands luxury project, Gracelands resale property as well as Gracelands under construction properties. Gold in MIHAN, Nagpur offering 137 plots of 1,500 sq. ft. area, Atmosphere in MIHAN, Nagpur offering 139 plots of 1,695 sq ft area, Triumph in MIHAN, Nagpur 85 plots with areas ranging from 1,668 sq. ft. to 4,652 sq. ft. are some of the landmark project by Gracelands. The prices offered for the completed projects by Gracelands are available with the real estate developers on request.
less