Last updated: 04-May-2021
IBC

123 Years of Experience

3 Total Projects

Ongoing Projects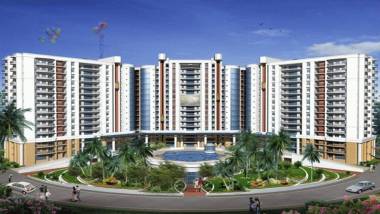 Possession started from: Mar'13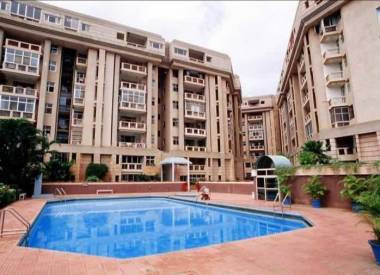 Possession started from: Jan'07
IBC or India Builders Corporation Group is one of the biggest property companies in the whole of South India. The company has triggered a revolution in the realty market with its aesthetically designed and strategically constructed properties that collectively span over 12 million sq.ft. in all. Each property by IBC is representative of adherence to the quality standards and guidelines. The company prides itself on the completion of projects before time and combines size and grandeur with qualit... more
IBC or India Builders Corporation Group is one of the biggest property companies in the whole of South India. The company has triggered a revolution in the realty market with its aesthetically designed and strategically constructed properties that collectively span over 12 million sq.ft. in all. Each property by IBC is representative of adherence to the quality standards and guidelines. The company prides itself on the completion of projects before time and combines size and grandeur with quality in all its projects. Apart from real estate, IBC is also involved in the licensing, renting and leasing business in addition to coffee retailing and plantation. Healthcare, hospitality and education are other core business areas for the Group.
The group was established 30 years earlier by Abdul Ghaffar Sheriff, who passed on the mantle to his son Ziaulla Sheriff and grandson Yunus Zia.
Unique Selling Point:
The company specializes in completing projects ahead of time in most cases. Value for money is offered through each and every project of the company, while the three decades of experience serves the group well when it comes to successfully executing big-ticket projects. The company works closely with the best design consultants and architects for all its projects and offers competitive prices that are hard to match elsewhere.
Cutting edge management and planning systems are the big USP of the company, along with its proven track record of delivering 70 projects across five states. The company has a clientele spanning 10 Fortune 500 organizations and close to 5,000 happy customers. The company has an internal team of 100 architects, engineers and professionals while many projects are conceptualized and planned by leading names in the country like Zachariah Consultants, Hafeez Contractor, IM Kadri, Thomas Associates and Talathy and Panthaky among others.
Landmark Projects:
Some of the landmark projects of the company include the Golden Enclave, Diamond District off the Airport Road and Golden Tower. The company has succeeded in offering top class facilities to companies like Texas Instruments and VeriFone through its project named Golf View Homes. Other pioneering projects include the Ulsoor Road-based The Senate for Motorola and The Estate off Dickenson Road which is tailored for corporates like Raffles, Titan and Coca Cola in addition to projects in Madras, Bombay, Delhi, Hassan and Mysore.
Type/Category of Projects:
The group mainly focuses on offering affordable properties when it comes to its residential division.
less