Last updated: 06-Jul-2021
Jemi

32 Years of Experience

36 Total Projects

Ongoing Projects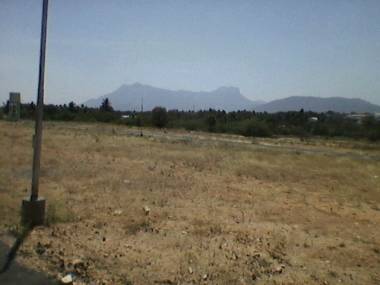 Possession started from: Aug'12
Possession started from: May'15
| | | |
| --- | --- | --- |
| Plot | 499 sqft | Sold Out |
| Plot | 674 sqft | Sold Out |
| Plot | 840 sqft | Sold Out |
| Plot | 990 sqft | Sold Out |
| Plot | 1155 sqft | Sold Out |
| Plot | 1200 sqft | Sold Out |
| Plot | 1394 sqft | Sold Out |
| Plot | 1715 sqft | Sold Out |
| Plot | 1842 sqft | Sold Out |
| Plot | 1902 sqft | Sold Out |
+ 8 more configurations
- less configurations
Possession started from: May'15
| | | |
| --- | --- | --- |
| Plot | 600 sqft | Sold Out |
| Plot | 800 sqft | Sold Out |
| Plot | 1000 sqft | Sold Out |
| Plot | 1820 sqft | Sold Out |
| Plot | 1950 sqft | Sold Out |
| Plot | 2000 sqft | Sold Out |
| Plot | 2400 sqft | Sold Out |
| Plot | 2600 sqft | Sold Out |
+ 6 more configurations
- less configurations
Possession started from: Dec'14
| | | |
| --- | --- | --- |
| Plot | 2394 sqft | ₹ 1.9 L |
| Plot | 4356 sqft | ₹ 3.4 L |
| Plot | 5200 sqft | ₹ 4.1 L |
| Plot | 5213 sqft | ₹ 4.1 L |
| Plot | 5519 sqft | ₹ 4.4 L |
| Plot | 6720 sqft | ₹ 5.3 L |
| Plot | 8333 sqft | ₹ 6.6 L |
| Plot | 18664 sqft | ₹ 14.9 L |
| Plot | 23849 sqft | ₹ 19 L |
+ 7 more configurations
- less configurations
Possession started from: Jun'12
| | | |
| --- | --- | --- |
| Plot | 874 sqft | Sold Out |
| Plot | 1060 sqft | Sold Out |
| Plot | 1160 sqft | Sold Out |
| Plot | 1200 sqft | Sold Out |
| Plot | 1311 sqft | Sold Out |
| Plot | 1350 sqft | Sold Out |
| Plot | 1440 sqft | Sold Out |
| Plot | 1500 sqft | Sold Out |
| Plot | 1800 sqft | Sold Out |
| Plot | 2130 sqft | Sold Out |
| Plot | 2400 sqft | Sold Out |
| Plot | 2460 sqft | Sold Out |
| Plot | 5249 sqft | Sold Out |
+ 11 more configurations
- less configurations
Possession started from: Dec'10
Possession started from: Apr'09
| | | |
| --- | --- | --- |
| Plot | 1530 sqft | Sold Out |
| Plot | 1680 sqft | Sold Out |
| Plot | 1740 sqft | Sold Out |
| Plot | 1815 sqft | Sold Out |
| Plot | 1925 sqft | Sold Out |
| Plot | 1980 sqft | Sold Out |
| Plot | 2295 sqft | Sold Out |
| Plot | 2595 sqft | Sold Out |
| Plot | 2808 sqft | Sold Out |
| Plot | 2898 sqft | Sold Out |
| Plot | 3286 sqft | Sold Out |
+ 9 more configurations
- less configurations
Possession started from: Sep'12
| | | |
| --- | --- | --- |
| Plot | 761 sqft | Sold Out |
| Plot | 889 sqft | Sold Out |
| Plot | 1000 sqft | Sold Out |
| Plot | 1250 sqft | Sold Out |
| Plot | 1320 sqft | Sold Out |
| Plot | 1485 sqft | Sold Out |
| Plot | 1620 sqft | Sold Out |
| Plot | 1800 sqft | Sold Out |
| Plot | 2255 sqft | Sold Out |
| Plot | 3800 sqft | Sold Out |
+ 8 more configurations
- less configurations
Jemi in Chennai came into existence in the year 1990. Dr Cyril Joseph, the founder of the Jemi Group, along with Dr Chitra Joseph, turned the company into a prominent one in a decade. Though started as a real estate and construction company, the Jemi Group forayed into various other fields such as finance, consultancy, agriculture, sports, education, etc. Unique Selling Point Jemi in Chennai has completed 300 projects around Tamilnadu to date. It also has 100 on ongoing projects in the state. J... more
Jemi in Chennai came into existence in the year 1990. Dr Cyril Joseph, the founder of the Jemi Group, along with Dr Chitra Joseph, turned the company into a prominent one in a decade. Though started as a real estate and construction company, the Jemi Group forayed into various other fields such as finance, consultancy, agriculture, sports, education, etc.
Unique Selling Point
Jemi in Chennai has completed 300 projects around Tamilnadu to date. It also has 100 on ongoing projects in the state. Jemi Group's affordable flats of premium quality define their uniqueness. Jemi Groups' plots and flats are considered to be the cheapest in Tamilnadu. The group involves the buyer in patta participation and also believes in transparent dealing.
Landmark Projects
Jemi Victory Garden is a completed project of Jemi Group in Chennai. It has a plot area of 1500 sq ft with various facilities available nearby such as schools, markets, hospitals and colleges. It is 10 km away from Mattuthavani Bus Stand and just 2 km away from Trichy to Chennai Highway. The entire layout has tar road facility.
Another completed project of Jemi Group is Dollar County. With Bangalore Highway and Chennai to Tirupathi Highway located at a distance of 6 km and 1 km respectively, many home seekers are looking forward to having a flat in Dollar County. The Thiruninravur Railway Station is also very close to the project. Round the clock security services, landscaped parks, grand entrance archway, etc. are some of the amenities that Dollar County has to offer.
less