Last updated: 18-Sep-2020
Rainbow

22 Years of Experience

13 Total Projects

Ongoing Projects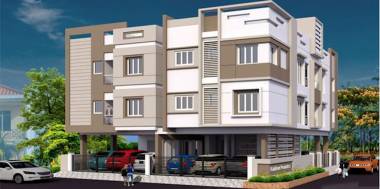 Possession started from: Dec'15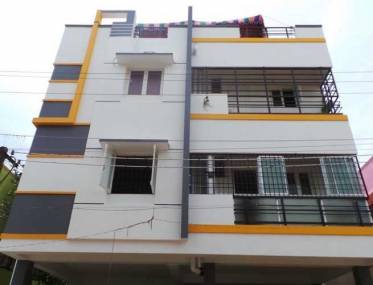 Possession started from: Oct'14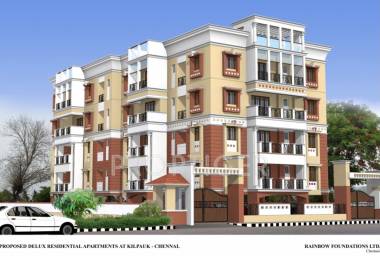 Possession started from: Mar'10
Possession started from: Sep'14
| | | |
| --- | --- | --- |
| Plot | 768 sqft | Sold Out |
| Plot | 856 sqft | Sold Out |
| Plot | 945 sqft | Sold Out |
| Plot | 1052 sqft | Sold Out |
| Plot | 1158 sqft | Sold Out |
| Plot | 1229 sqft | Sold Out |
| Plot | 1380 sqft | Sold Out |
| Plot | 1406 sqft | Sold Out |
| Plot | 1771 sqft | Sold Out |
+ 7 more configurations
- less configurations
Possession started from: May'14
| | | |
| --- | --- | --- |
| Plot | 600 sqft | Sold Out |
| Plot | 752 sqft | Sold Out |
| Plot | 800 sqft | Sold Out |
| Plot | 915 sqft | Sold Out |
| Plot | 1020 sqft | Sold Out |
| Plot | 1112 sqft | Sold Out |
| Plot | 1216 sqft | Sold Out |
| Plot | 1319 sqft | Sold Out |
| Plot | 1434 sqft | Sold Out |
| Plot | 1875 sqft | Sold Out |
| Plot | 1995 sqft | Sold Out |
| Plot | 4350 sqft | Sold Out |
+ 10 more configurations
- less configurations
Possession started from: Jul'13
| | | |
| --- | --- | --- |
| Plot | 720 sqft | Sold Out |
| Plot | 755 sqft | Sold Out |
| Plot | 900 sqft | Sold Out |
| Plot | 954 sqft | Sold Out |
| Plot | 1035 sqft | Sold Out |
| Plot | 1140 sqft | Sold Out |
| Plot | 1170 sqft | Sold Out |
| Plot | 1800 sqft | Sold Out |
| Plot | 1942 sqft | Sold Out |
+ 7 more configurations
- less configurations
Possession started from: Sep'12
| | | |
| --- | --- | --- |
| Plot | 354 sqft | Sold Out |
| Plot | 567 sqft | Sold Out |
| Plot | 600 sqft | Sold Out |
| Plot | 660 sqft | Sold Out |
| Plot | 748 sqft | Sold Out |
| Plot | 843 sqft | Sold Out |
| Plot | 938 sqft | Sold Out |
| Plot | 1035 sqft | Sold Out |
| Plot | 1150 sqft | Sold Out |
+ 7 more configurations
- less configurations
Possession started from: Aug'14
| | | |
| --- | --- | --- |
| Plot | 672 sqft | Sold Out |
| Plot | 714 sqft | Sold Out |
| Plot | 882 sqft | Sold Out |
| Plot | 913 sqft | Sold Out |
| Plot | 1015 sqft | Sold Out |
| Plot | 1155 sqft | Sold Out |
| Plot | 1281 sqft | Sold Out |
| Plot | 1344 sqft | Sold Out |
+ 6 more configurations
- less configurations
Possession started from: Sep'14
| | | |
| --- | --- | --- |
| Plot | 691 sqft | Sold Out |
| Plot | 839 sqft | Sold Out |
| Plot | 954 sqft | Sold Out |
| Plot | 1138 sqft | Sold Out |
| Plot | 1216 sqft | Sold Out |
| Plot | 1431 sqft | Sold Out |
| Plot | 1564 sqft | Sold Out |
| Plot | 1690 sqft | Sold Out |
| Plot | 2480 sqft | Sold Out |
| Plot | 3265 sqft | Sold Out |
| Plot | 3619 sqft | Sold Out |
| Plot | 4032 sqft | Sold Out |
| Plot | 4559 sqft | Sold Out |
+ 11 more configurations
- less configurations
Possession started from: Sep'13
| | | |
| --- | --- | --- |
| Plot | 606 sqft | Sold Out |
| Plot | 742 sqft | Sold Out |
| Plot | 847 sqft | Sold Out |
| Plot | 949 sqft | Sold Out |
| Plot | 1158 sqft | Sold Out |
| Plot | 1234 sqft | Sold Out |
| Plot | 1429 sqft | Sold Out |
| Plot | 1569 sqft | Sold Out |
| Plot | 1647 sqft | Sold Out |
| Plot | 1800 sqft | Sold Out |
| Plot | 2085 sqft | Sold Out |
| Plot | 2861 sqft | Sold Out |
| Plot | 3000 sqft | Sold Out |
| Plot | 5850 sqft | Sold Out |
+ 12 more configurations
- less configurations
Possession started from: Sep'11
| | | |
| --- | --- | --- |
| Plot | 562 sqft | Sold Out |
| Plot | 695 sqft | Sold Out |
| Plot | 730 sqft | Sold Out |
| Plot | 780 sqft | Sold Out |
| Plot | 808 sqft | Sold Out |
| Plot | 875 sqft | Sold Out |
| Plot | 1000 sqft | Sold Out |
| Plot | 1080 sqft | Sold Out |
| Plot | 1140 sqft | Sold Out |
| Plot | 1200 sqft | Sold Out |
| Plot | 1320 sqft | Sold Out |
| Plot | 1500 sqft | Sold Out |
+ 10 more configurations
- less configurations
Possession started from: Feb'11
| | | |
| --- | --- | --- |
| Plot | 720 sqft | Sold Out |
| Plot | 900 sqft | Sold Out |
| Plot | 1040 sqft | Sold Out |
| Plot | 1200 sqft | Sold Out |
| Plot | 1320 sqft | Sold Out |
| Plot | 1500 sqft | Sold Out |
| Plot | 1694 sqft | Sold Out |
| Plot | 1733 sqft | Sold Out |
| Plot | 1860 sqft | Sold Out |
| Plot | 2025 sqft | Sold Out |
| Plot | 2105 sqft | Sold Out |
| Plot | 2257 sqft | Sold Out |
| Plot | 2400 sqft | Sold Out |
| Plot | 2925 sqft | Sold Out |
| Plot | 3425 sqft | Sold Out |
+ 13 more configurations
- less configurations
An Overview Rainbow Group is a real estate development company based in Chennai. . The portfolio of the company includes residential projects and it focuses on constructing quality projects in and around the city. Unique Selling Point The group is known for delivering world-class constructions and amenities at its projects. It focuses on quality, customer satisfaction and timely delivery of projects. Landmark Projects Jothi Nagar is a project by the group located at Periyapalayam in Chennai. The... more
An Overview
Rainbow Group is a real estate development company based in Chennai. . The portfolio of the company includes residential projects and it focuses on constructing quality projects in and around the city.
Unique Selling Point
The group is known for delivering world-class constructions and amenities at its projects. It focuses on quality, customer satisfaction and timely delivery of projects.
Landmark Projects
Jothi Nagar is a project by the group located at Periyapalayam in Chennai. The project has 62 plots which are sized from 768 sq. ft. to 1,771 sq. ft. These plots can only be purchased via resale mode.
Metro City Phase I is another residential project by the group which is located at Thiruthani in Chennai. The project has 199 plots which are sized at 672 sq. ft to 1,344 sq. ft. These apartments can be purchased only from resale mode. The amenities offered at the project includes a swimming pool, a gymnasium, and a childrens play area.
less