Last updated: 03-Aug-2022
Sanjeevni Group

124 Years of Experience

19 Total Projects

2 Ongoing Projects
Sanjeevni Group
(19 projects)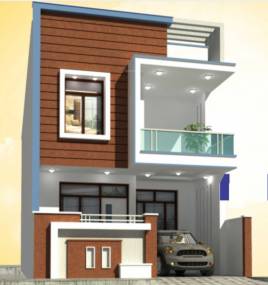 Possession starts from: Oct'24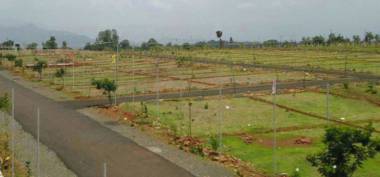 Possession started from: Dec'22
| | | |
| --- | --- | --- |
| Plot | 100 sqft | On Request |
| Plot | 1000 sqft | On Request |
| Plot | 1100 sqft | On Request |
| Plot | 1452 sqft | On Request |
| Plot | 1500 sqft | On Request |
| Plot | 1701 sqft | On Request |
| Plot | 1752 sqft | On Request |
| Plot | 1800 sqft | On Request |
| Plot | 2052 sqft | On Request |
| Plot | 2100 sqft | On Request |
| Plot | 2223 sqft | On Request |
| Plot | 2244 sqft | On Request |
| Plot | 2351 sqft | On Request |
| Plot | 2752 sqft | On Request |
| Plot | 2800 sqft | On Request |
+ 13 more configurations
- less configurations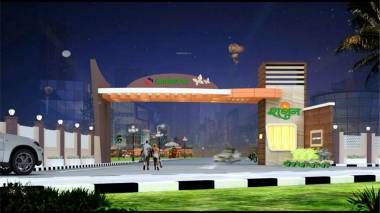 Possession started from: Dec'17
| | | |
| --- | --- | --- |
| Plot | 900 sqft | ₹ 2.5 L |
| Plot | 999 sqft | ₹ 2.8 L |
| Plot | 1098 sqft | ₹ 3.1 L |
| Plot | 1143 sqft | ₹ 3.2 L |
| Plot | 1449 sqft | ₹ 4.1 L |
| Plot | 1494 sqft | ₹ 4.3 L |
| Plot | 1701 sqft | ₹ 4.8 L |
| Plot | 1800 sqft | ₹ 5.1 L |
| Plot | 1944 sqft | ₹ 5.5 L |
| Plot | 4500 sqft | ₹ 12.9 L |
| Plot | 5400 sqft | ₹ 15.5 L |
| Plot | 6300 sqft | ₹ 18.1 L |
| Plot | 7200 sqft | ₹ 20.7 L |
| Plot | 8100 sqft | ₹ 23.3 L |
| Plot | 9000 sqft | ₹ 25.9 L |
+ 13 more configurations
- less configurations
Possession started from: Jan'13
| | | |
| --- | --- | --- |
| Plot | 900 sqft | Sold Out |
| Plot | 1350 sqft | Sold Out |
| Plot | 1494 sqft | Sold Out |
| Plot | 1800 sqft | Sold Out |
| Plot | 2394 sqft | Sold Out |
| Plot | 2700 sqft | Sold Out |
| Plot | 3195 sqft | Sold Out |
| Plot | 3600 sqft | Sold Out |
| Plot | 4500 sqft | Sold Out |
+ 7 more configurations
- less configurations
Possession started from: Oct'16
| | | |
| --- | --- | --- |
| Plot | 900 sqft | ₹ 4.2 L |
| Plot | 999 sqft | ₹ 4.7 L |
| Plot | 1242 sqft | ₹ 5.9 L |
| Plot | 1368 sqft | ₹ 6.5 L |
| Plot | 1800 sqft | ₹ 8.5 L |
| Plot | 2700 sqft | ₹ 12.8 L |
| Plot | 3600 sqft | ₹ 17.1 L |
| Plot | 4500 sqft | ₹ 21.4 L |
+ 6 more configurations
- less configurations
Possession started from: Dec'16
| | | |
| --- | --- | --- |
| Plot | 1800 sqft | Sold Out |
| Plot | 2700 sqft | Sold Out |
| Plot | 3600 sqft | Sold Out |
| Plot | 4500 sqft | Sold Out |
+ 2 more configurations
- less configurations
Possession started from: Feb'17
| | | |
| --- | --- | --- |
| Plot | 900 sqft | ₹ 2.3 L |
| Plot | 999 sqft | Sold Out |
| Plot | 1242 sqft | Sold Out |
| Plot | 1368 sqft | ₹ 3.6 L |
| Plot | 1494 sqft | ₹ 3.9 L |
| Plot | 1800 sqft | ₹ 4.7 L |
| Plot | 2700 sqft | ₹ 7.1 L |
| Plot | 2700 sqft | ₹ 7.1 L |
| Plot | 3600 sqft | ₹ 9.5 L |
| Plot | 4500 sqft | ₹ 11.9 L |
| Plot | 4500 sqft | ₹ 11.9 L |
+ 9 more configurations
- less configurations
Possession started from: Jun'14
+ 3 more configurations
- less configurations
Possession started from: Dec'13
| | | |
| --- | --- | --- |
| Plot | 450 sqft | ₹ 2.4 L |
| Plot | 900 sqft | ₹ 4.8 L |
| Plot | 999 sqft | ₹ 5.4 L |
| Plot | 1800 sqft | ₹ 9.7 L |
| Plot | 2700 sqft | ₹ 14.6 L |
| Plot | 3600 sqft | ₹ 19.5 L |
| Plot | 4500 sqft | ₹ 24.4 L |
| Plot | 5400 sqft | ₹ 29.3 L |
+ 6 more configurations
- less configurations

Possession started from: Sep'15
| | | |
| --- | --- | --- |
| Plot | 900 sqft | Sold Out |
| Plot | 999 sqft | ₹ 7.7 L |
| Plot | 1000 sqft | Sold Out |
| Plot | 1125 sqft | ₹ 8.7 L |
| Plot | 1206 sqft | ₹ 9.3 L |
| Plot | 1368 sqft | ₹ 10.6 L |
| Plot | 1511 sqft | ₹ 11.7 L |
| Plot | 1601 sqft | ₹ 12.4 L |
| Plot | 1701 sqft | Sold Out |
| Plot | 1800 sqft | ₹ 14 L |
| Plot | 1861 sqft | ₹ 14.4 L |
| Plot | 1951 sqft | Sold Out |
| Plot | 2700 sqft | ₹ 21 L |
| Plot | 3600 sqft | Sold Out |
| Plot | 4500 sqft | ₹ 35 L |
+ 13 more configurations
- less configurations
Possession started from: Mar'16
| | | |
| --- | --- | --- |
| Plot | 900 sqft | Sold Out |
| Plot | 1800 sqft | Sold Out |
| Plot | 2700 sqft | Sold Out |
| Plot | 3600 sqft | Sold Out |
| Plot | 4500 sqft | Sold Out |
+ 3 more configurations
- less configurations
Possession started from: Nov'10
| | | |
| --- | --- | --- |
| Plot | 900 sqft | Sold Out |
| Plot | 1800 sqft | Sold Out |
| Plot | 2700 sqft | Sold Out |
| Plot | 3600 sqft | Sold Out |
| Plot | 4500 sqft | Sold Out |
+ 3 more configurations
- less configurations
Possession started from: Jan'17
| | | |
| --- | --- | --- |
| Plot | 450 sqft | Sold Out |
| Plot | 900 sqft | Sold Out |
| Plot | 1494 sqft | Sold Out |
| Plot | 1800 sqft | Sold Out |
| Plot | 2394 sqft | Sold Out |
| Plot | 2700 sqft | Sold Out |
| Plot | 3195 sqft | Sold Out |
| Plot | 3600 sqft | Sold Out |
| Plot | 4500 sqft | Sold Out |
+ 7 more configurations
- less configurations
Possession started from: Oct'10
| | | |
| --- | --- | --- |
| Plot | 450 sqft | Sold Out |
| Plot | 900 sqft | Sold Out |
| Plot | 1494 sqft | Sold Out |
| Plot | 1800 sqft | Sold Out |
| Plot | 2394 sqft | Sold Out |
| Plot | 2700 sqft | Sold Out |
| Plot | 3600 sqft | Sold Out |
+ 5 more configurations
- less configurations
An Overview Sanjeevni Group is one of the most trustworthy names in real estate Jaipur. They provide professional assistance to buyers and investors to help them find residential places for their family. Sanjeevni Group provides the best properties for sale. It adheres to high quality standards to ensure the all the buyers feel satisfied and happy once they have purchased a property. The team of professionals understands the value of your hard earned money and makes sure that the customer invest... more
An Overview
Sanjeevni Group is one of the most trustworthy names in real estate Jaipur. They provide professional assistance to buyers and investors to help them find residential places for their family. Sanjeevni Group provides the best properties for sale. It adheres to high quality standards to ensure the all the buyers feel satisfied and happy once they have purchased a property. The team of professionals understands the value of your hard earned money and makes sure that the customer invests it in the most lucrative deals. Sanjeevni Group offers complete assistance needed by clients while buying a house or simply purchasing a plot for investment purposes. The professionals help them with all the pros and cons of buying a particular property, its present worth and its future value.
Unique Selling Point
Its proximity to Delhi, the capital of India and one of the major cities makes it a sought after property for investment. The professional help provided to the guides the customers to help find their homes and guiding them through the pros and cons of regarding buying a property.
Landmark Project
Sanjeevni Group Estate, in situated in Chaksu in Jaipur has plots that would be developed into apartments. The size of Sanjeevni Group plots range between 900 sq. ft. and 4,500 sq. ft. The plotted residential project has 1,087 units on sale as well as on resale. Sanjeevni Group upcoming property has 24x7 security services, CCTV Camera, reserved car parking, community center and many more amenities within its area.
less