Last updated: 31-Jan-2022
Subhagruha Projects

2022 Years of Experience

42 Total Projects

13 Ongoing Projects
Subhagruha Projects
(42 projects)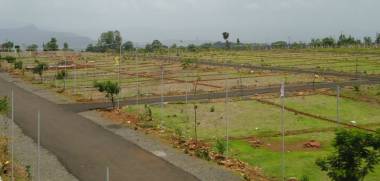 Possession started from: Jan'22
| | | |
| --- | --- | --- |
| Plot | 1503 sqft | Sold Out |
| Plot | 1692 sqft | Sold Out |
| Plot | 1791 sqft | Sold Out |
| Plot | 1800 sqft | Sold Out |
| Plot | 1827 sqft | Sold Out |
| Plot | 1863 sqft | Sold Out |
| Plot | 2097 sqft | Sold Out |
| Plot | 2421 sqft | Sold Out |
| Plot | 2502 sqft | Sold Out |
| Plot | 2862 sqft | Sold Out |
| Plot | 3249 sqft | Sold Out |
| Plot | 3465 sqft | Sold Out |
| Plot | 3528 sqft | Sold Out |
| Plot | 3600 sqft | Sold Out |
| Plot | 3635 sqft | Sold Out |
| Plot | 3753 sqft | Sold Out |
| Plot | 3897 sqft | Sold Out |
| Plot | 3906 sqft | Sold Out |
| Plot | 4086 sqft | Sold Out |
| Plot | 4320 sqft | Sold Out |
+ 18 more configurations
- less configurations
Possession started from: Jun'21
| | | |
| --- | --- | --- |
| Plot | 1127 sqft | Sold Out |
| Plot | 1199 sqft | Sold Out |
| Plot | 1259 sqft | Sold Out |
| Plot | 1499 sqft | Sold Out |
| Plot | 1586 sqft | Sold Out |
| Plot | 1608 sqft | Sold Out |
| Plot | 1625 sqft | Sold Out |
| Plot | 1765 sqft | Sold Out |
| Plot | 2120 sqft | Sold Out |
| Plot | 2246 sqft | Sold Out |
| Plot | 2388 sqft | Sold Out |
| Plot | 2540 sqft | Sold Out |
| Plot | 2800 sqft | Sold Out |
| Plot | 3300 sqft | Sold Out |
| Plot | 4289 sqft | Sold Out |
| Plot | 4489 sqft | Sold Out |
| Plot | 4807 sqft | Sold Out |
| Plot | 6298 sqft | Sold Out |
| Plot | 6930 sqft | Sold Out |
| Plot | 7417 sqft | ₹ 1.3 Cr |
+ 18 more configurations
- less configurations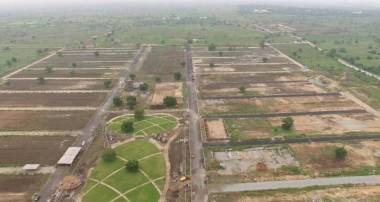 Possession started from: Dec'17
| | | |
| --- | --- | --- |
| Plot | 1485 sqft | Sold Out |
| Plot | 1800 sqft | Sold Out |
| Plot | 3600 sqft | Sold Out |
| Plot | 5400 sqft | Sold Out |
+ 2 more configurations
- less configurations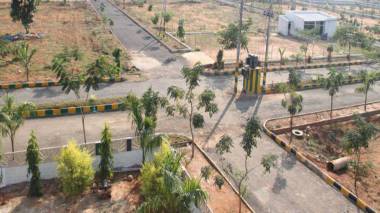 Possession started from: Feb'18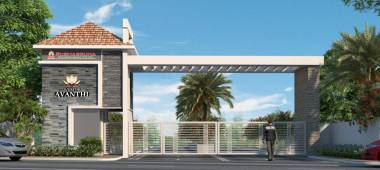 Possession started from: May'18
| | | |
| --- | --- | --- |
| Plot | 1800 sqft | Sold Out |
| Plot | 1953 sqft | Sold Out |
| Plot | 2079 sqft | Sold Out |
| Plot | 3384 sqft | Sold Out |
+ 2 more configurations
- less configurations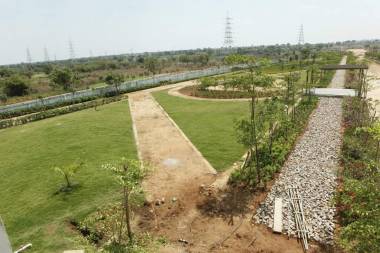 Possession started from: Apr'18
| | | |
| --- | --- | --- |
| Plot | 1800 sqft | Sold Out |
| Plot | 1980 sqft | Sold Out |
| Plot | 2115 sqft | Sold Out |
| Plot | 2322 sqft | Sold Out |
| Plot | 2340 sqft | Sold Out |
| Plot | 2430 sqft | Sold Out |
| Plot | 2700 sqft | Sold Out |
| Plot | 2808 sqft | Sold Out |
| Plot | 2943 sqft | Sold Out |
| Plot | 3303 sqft | Sold Out |
| Plot | 3312 sqft | Sold Out |
| Plot | 4320 sqft | Sold Out |
| Plot | 4410 sqft | Sold Out |
| Plot | 5400 sqft | Sold Out |
| Plot | 5670 sqft | Sold Out |
| Plot | 5940 sqft | Sold Out |
| Plot | 6273 sqft | Sold Out |
| Plot | 6480 sqft | Sold Out |
| Plot | 7020 sqft | Sold Out |
| Plot | 7407 sqft | Sold Out |
+ 18 more configurations
- less configurations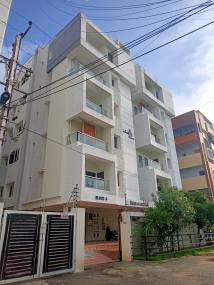 Possession started from: Mar'15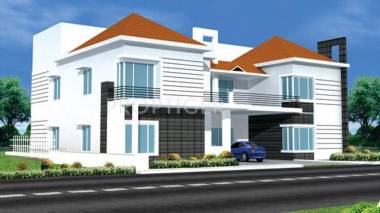 Possession started from: Dec'12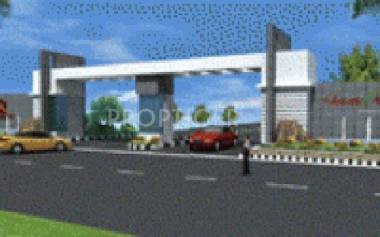 Possession started from: Jul'15
| | | |
| --- | --- | --- |
| Plot | 1503 sqft | Sold Out |
| Plot | 1800 sqft | Sold Out |
| Plot | 2160 sqft | Sold Out |
| Plot | 2403 sqft | Sold Out |
| Plot | 3600 sqft | Sold Out |
+ 3 more configurations
- less configurations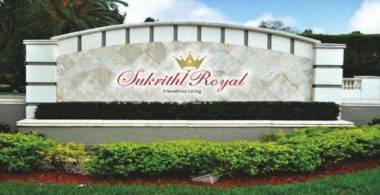 Possession started from: Feb'15
| | | |
| --- | --- | --- |
| Plot | 1800 sqft | Sold Out |
| Plot | 2403 sqft | Sold Out |
| Plot | 3600 sqft | Sold Out |
| Plot | 5400 sqft | Sold Out |
+ 2 more configurations
- less configurations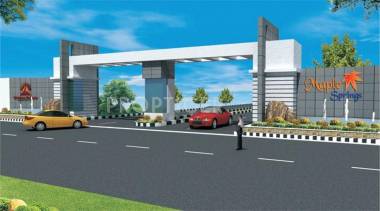 Possession started from: Jun'12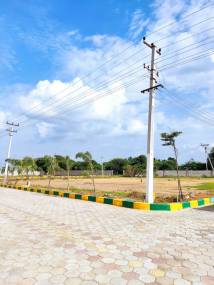 Possession started from: Apr'22
| | | |
| --- | --- | --- |
| Plot | 1485 sqft | ₹ 41.2 L |
| Plot | 1647 sqft | ₹ 45.7 L |
| Plot | 2502 sqft | ₹ 69.5 L |
| Plot | 2547 sqft | ₹ 70.7 L |
| Plot | 3303 sqft | ₹ 91.7 L |
+ 3 more configurations
- less configurations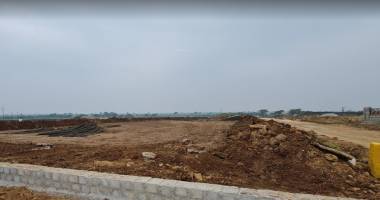 Possession starts from: Nov'24
| | | |
| --- | --- | --- |
| Plot | 1302 sqft | On Request |
| Plot | 1324 sqft | On Request |
| Plot | 1345 sqft | On Request |
| Plot | 1399 sqft | On Request |
| Plot | 1453 sqft | On Request |
| Plot | 1485 sqft | On Request |
| Plot | 1528 sqft | On Request |
| Plot | 1582 sqft | On Request |
| Plot | 1647 sqft | On Request |
| Plot | 1679 sqft | On Request |
| Plot | 1701 sqft | On Request |
| Plot | 1722 sqft | On Request |
| Plot | 1744 sqft | On Request |
| Plot | 1808 sqft | On Request |
| Plot | 2013 sqft | On Request |
| Plot | 2056 sqft | On Request |
| Plot | 2228 sqft | On Request |
| Plot | 2250 sqft | On Request |
| Plot | 2271 sqft | On Request |
| Plot | 3444 sqft | On Request |
+ 18 more configurations
- less configurations
Possession starts from: Nov'24
Possession starts from: Oct'24
| | | |
| --- | --- | --- |
| Plot | 1755 sqft | On Request |
| Plot | 1808 sqft | On Request |
| Plot | 1830 sqft | On Request |
| Plot | 1894 sqft | On Request |
| Plot | 1959 sqft | On Request |
| Plot | 2196 sqft | On Request |
| Plot | 2228 sqft | On Request |
| Plot | 2271 sqft | On Request |
| Plot | 2314 sqft | On Request |
| Plot | 2400 sqft | On Request |
| Plot | 2465 sqft | On Request |
| Plot | 3068 sqft | On Request |
| Plot | 3240 sqft | On Request |
| Plot | 3391 sqft | On Request |
| Plot | 3509 sqft | On Request |
| Plot | 3627 sqft | On Request |
| Plot | 3670 sqft | On Request |
| Plot | 3864 sqft | On Request |
| Plot | 4252 sqft | On Request |
| Plot | 4316 sqft | On Request |
+ 18 more configurations
- less configurations
An Overview Subhagruha Projects Private Limited specializes in creating integrated townships. They have been developing quality real estate in the states of AP, Tamil Nadu, & Karnataka. The company was formed under Subhagruha Groups. The Chairman of the group Mr. N Shankar Rao, has over three decades of unparalleled experience in developing first-class townships, residential layouts and other real estate projects. Unique Selling Point Subhagruha stands on the foundation of its values, delive... more
An Overview
Subhagruha Projects Private Limited specializes in creating integrated townships. They have been developing quality real estate in the states of AP, Tamil Nadu, & Karnataka. The company was formed under Subhagruha Groups. The Chairman of the group Mr. N Shankar Rao, has over three decades of unparalleled experience in developing first-class townships, residential layouts and other real estate projects.
Unique Selling Point
Subhagruha stands on the foundation of its values, delivering quality and outstanding real estate spaces, ensuring customer satisfaction, and redefining lifestyle of people, which are its unique selling point
Landmark Project
Subhagruha Projects Private Limited Sukruthi Pranava, located at Ayinada in Vishakhapatnam, is Subhagruha Projects Private Limiteds plot for sale. The under construction property has 573 plots with sizes ranging between 1,800sq ft. and 2,700sq ft. The amenities provided by Subhagruha Projects Private Limited new project are swimming pool, club house, rain water harvesting system and 24*7 security services.
less