Last updated: 11-Mar-2023
Unicare Group

124 Years of Experience

11 Total Projects

4 Ongoing Projects
Unicare Group
(11 projects)
Possession started from: Mar'23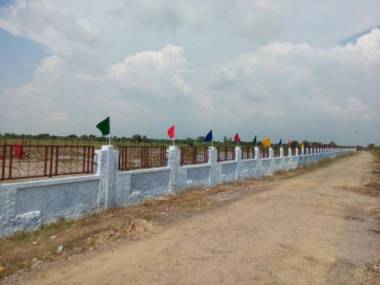 Possession started from: Sep'18
| | | |
| --- | --- | --- |
| Plot | 900 sqft | ₹ 3.9 L |
| Plot | 1350 sqft | ₹ 5.9 L |
| Plot | 1800 sqft | ₹ 7.9 L |
| Plot | 2394 sqft | ₹ 10.6 L |
| Plot | 2700 sqft | ₹ 11.9 L |
+ 3 more configurations
- less configurations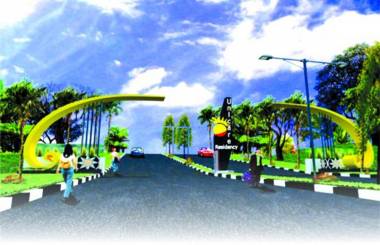 Possession started from: Mar'17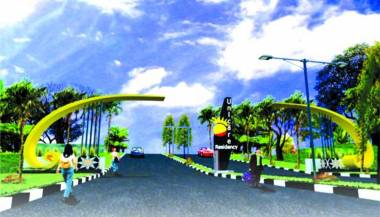 Possession started from: Oct'17
Possession started from: Dec'17
| | | |
| --- | --- | --- |
| Plot | 557 sqft | Sold Out |
| Plot | 1013 sqft | Sold Out |
| Plot | 1052 sqft | Sold Out |
| Plot | 1686 sqft | Sold Out |
| Plot | 1732 sqft | Sold Out |
| Plot | 1797 sqft | Sold Out |
| Plot | 1823 sqft | Sold Out |
| Plot | 2006 sqft | Sold Out |
| Plot | 2437 sqft | Sold Out |
| Plot | 3131 sqft | Sold Out |
| Plot | 3191 sqft | Sold Out |
| Plot | 3611 sqft | Sold Out |
| Plot | 3687 sqft | Sold Out |
| Plot | 5846 sqft | Sold Out |
| Plot | 6119 sqft | Sold Out |
+ 13 more configurations
- less configurations
Possession started from: Oct'13
+ 2 more configurations
- less configurations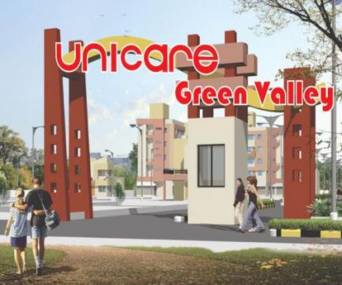 Possession started from: Mar'18
| | | |
| --- | --- | --- |
| Plot | 805 sqft | Sold Out |
| Plot | 896 sqft | Sold Out |
| Plot | 900 sqft | Sold Out |
| Plot | 1156 sqft | Sold Out |
| Plot | 1223 sqft | Sold Out |
| Plot | 1284 sqft | Sold Out |
| Plot | 1350 sqft | Sold Out |
| Plot | 1355 sqft | Sold Out |
| Plot | 1800 sqft | Sold Out |
| Plot | 2400 sqft | Sold Out |
| Plot | 2700 sqft | Sold Out |
| Plot | 3600 sqft | Sold Out |
| Plot | 4500 sqft | Sold Out |
| Plot | 5400 sqft | Sold Out |
| Plot | 5951 sqft | Sold Out |
+ 13 more configurations
- less configurations
Possession started from: Oct'18
+ 11 more configurations
- less configurations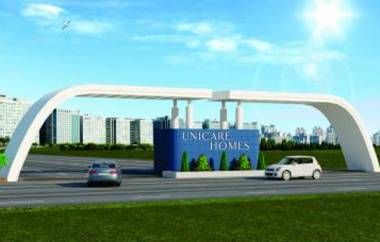 Possession started from: Dec'19
+ 13 more configurations
- less configurations
Possession started from: Dec'17
Unicare Group has always been a visionary of better life style. Keeping take with the dynamics of real estate development, we have an ambition to come out with many revolutionary projects in the near future. Ours in depth understanding of contemporary trends is a fine portrayal of °lir versatility in infra structural development. The projects conceived by us will prove to be the vista of a new Era and will achieve a rare significance.Unicare City NH-12, Jaipur Tonk- Road (Rajasthan) welcomes... more
Unicare Group
has always been a visionary of better life style. Keeping take with the dynamics of real estate development, we have an ambition to come out with many revolutionary projects in the near future. Ours in depth understanding of contemporary trends is a fine portrayal of °lir versatility in infra structural development. The projects conceived by us will prove to be the vista of a new Era and will achieve a rare significance.
Unicare City NH-12, Jaipur Tonk- Road (Rajasthan) welcomes you to experience the grandeur of luxury and a peace of mind. Strategically situated beside of serene calms of NIWAI CITY the developing town of RAJASTHAN will now have a superbly planned next generation mega development, which is the next emerging global hub for business and pleasure. Its tranquil place where nature
bestow its true colors with lush green landscapes combined with elegance of modern architecture and world class amenities', It has all the opulence to make you feel on top of the world.
less